Accreditation
MSC is registered and accredited with the Department of Higher Education and Training (DHET) and relevant SETAs to ensure that your qualification is both recognised and valued by industries.
DEPARTMENT OF HIGHER EDUCATION AND TRAINING
MSC Education Online is registered with the Department of Higher Education and Training as a Private Further Education and Training College as per legislative requirement.
Registration number: 2008/FE07/112
FASSET
The Sector Education and Training Authority (SETA) for Finance, Accounting, Management Consulting and other Financial Services oversees all Accounting and Bookkeeping related qualifications as well as certain Office  Administration related qualifications (in conjunction with the ICB).
SABPP
The South African Board for People Practices is the professional body that quality assures all Human Resources related qualifications.
CATHSSETA
The Culture, Arts, Tourism, Hospitality and Sport Education and Training Authority oversees the Hospitality and Travel qualifications offered by MSC Business College.
MICT SETA
All Information Technology related programmes are accredited and quality assured by the Media, Advertising, Information and Communication Technologies Sector Education and Training Authority, which seeks to develop the ICT knowledge of South Africa as a means for people to contribute to economic growth.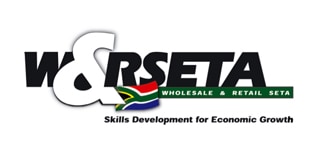 W&R SETA
All retail related qualification and skills programmes offered by MSC Business College are quality assured by the Wholesale and Retail Sector Education and Training Authority.
ICB
MSC Education Online offers Accounting/  Bookkeeping, Office Administration and Financial Management qualifications accredited by The  Institute of Certified Bookkeepers (ICB).
SERVICES SETA
All business and service related qualifications such as Public Relations, Marketing, Project Management as well as some Business  Administration programmes are quality assured by the SERVICES SETA.
PSETA
The Public Service SETA oversees the provision of public service related programmes / modules that meet the current and future needs of the public sector and/or government departments.
AMADEUS
Amadeus is a computer reservations and booking system that is the leader in terms of the number of bookings worldwide with around 35% of the global market.  A variety of airlines and companies use Amadeus for bookings. Amadeus GDS training is offered at selected MSC Business College campuses as part of the Travel programme or as a standalone programme.
Ready To View Our Programmes?